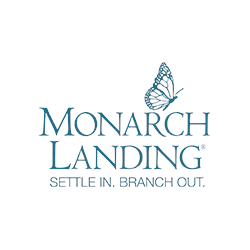 Certified Nursing Assistant - CNA
Naperville, IL
Full time, Part time, Per diem
JOIN OUR FAMILY TODAY!

Monarch Landing is a Continued Care Senior Retirement Community with an 80-acre scenic campus. We are a 5 Star Facility with a Low Patient Ratio. Our Life Plan Community offers independent living, memory support assisted living, rehabilitation, respite, and skilled nursing services. We put our resources and programs to work so our senior residents enjoy their lifestyle to the fullest.

We offer competitive wages, benefits, training, and the opportunity for growth.

Full-time and Part-time CNAs will enjoy:
• Competitive Pay
• Medical, Dental and Vision
• 401K
• Training
• Paid Time Off
• Free Lunch
• Employee Assistance Program (EAP)
• Awards and Recognition Programs
• Referral Program
* Part-time benefit eligibility (must work 20 -29.99 hours per week)

*COVID-19 – The health and safety of our residents, staff and future employees are our highest priority. Monarch Landing has and will continue to focus on our families' well-being by putting strict procedures in place.

Job description:
Certified Nursing Assistants enable clients to live safely in their place of residence under the supervision of a registered nurse. You will assist the licensed nursing staff by performing routine nursing duties and activities of daily living within Long Term Care, Short Term Rehabilitation, Assisted Living, and Memory Care Units.

CNA services include but not limited to:
• Communication skills including giving report to on-coming caregiver
• Observation, reporting and documentation of client status and the care of services provided
• Reading and recording temperature, pulse and respiration
• Basic infection control procedures
• Recognition of emergencies and applicable follow-up within the Home Health Aide / Certified Nursing Assistant scope of performance
• Physical, emotional and developmental characteristics of the population served, including the need for respect for the client, his privacy and property
• Appropriate and safe techniques in personal hygiene and grooming, including skin care; oral hygiene and care of dentures
• Safe transfer techniques, including use of appropriate equipment and ambulation

Qualifications
• CNA license or certification indicating completion from an approved institution is required.

At Monarch Landing we offer a spectrum of nursing that goes beyond a hospital setting. Our senior residents are looking for trusted associates like you, bringing a smile to their face each time they see you.

We are an equal opportunity employer...grow and enhance your career with us.

Apply & join our family today!

17918